CLOSER
to Tasty Local Food
CLOSER
to Locally brewed ales
Our monthly markets wouldn't be the thriving hub of activity with out our fantastic group of traders.
If you're planning your first visit to Cleobury Mortimers Farmers Markets here's a taste of what we have to offer.

If you're a regular attendee looking to get intouch with your favoutie trader or find someone who trades with us less regularly you'll find all their information here!


Please note not all traders listed attend every month; If you are hoping to come and see a specific trader call us at the Cleobury Country Centre on: 01299 272 300 to confirm their attendance.
---
A
Augerniks Fruit Farm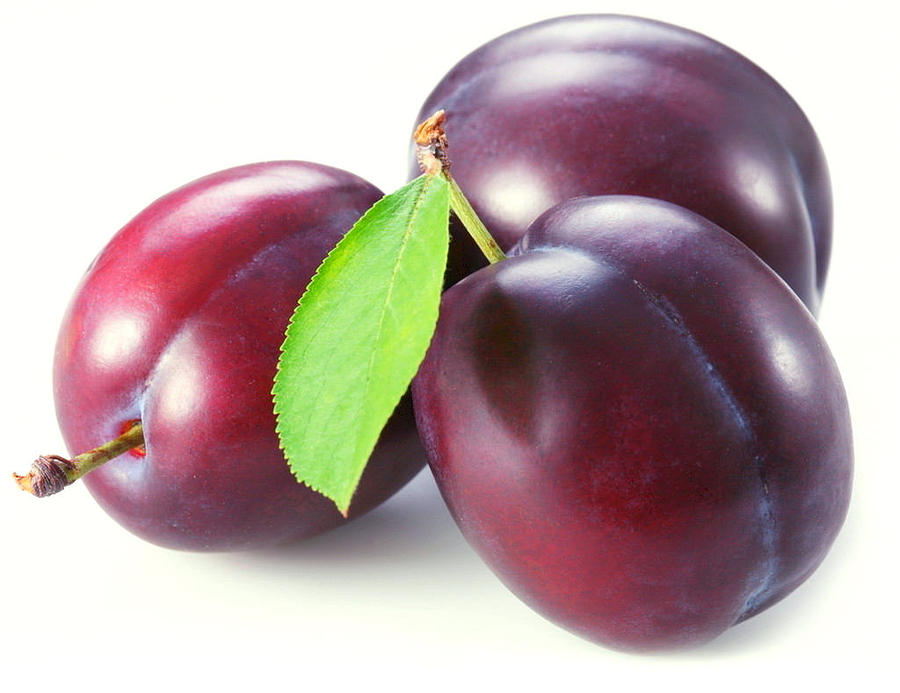 "Growing Naturally Since 1989"
Augerniks fruit farm is a family run business producing a range of soft fruits, apples, pears and nuts. Produce is grown with out the use of any artificial inputs or chemical. The farm produces its own energy therefore being totally off the grid and minimising the impact on our environment.
Augerniks is a part of The Wholesome Food Association.

Contact Augerniks on:
Hopton Wafers,
Shropshire,
DY14 0HH

augernikfruitfarm@yahoo.co.uk
Tel: 01299 272870
Mob: 07968 231631
---
Ashley's Bakery


An ever expanding bakery with shops in Cleobury Mortimer, Tenbury Wells and Bewdly.
Fresh Bread, Cakes and more!

Contact Ashley's Bakery on:
Tel: 01299 271283



---
Andiamo Caffe
---
B
Beans & Leaves
Hi and welcome to Beans & Leaves.
We are purveyors of speciality coffee, both beans and freshly ground, and speciality teas. These have been sold at locations throughout the Midlands at Farmer's Markets, Local produce Markets and Food Festivals since 2007.
The coffees are both free trade and fair trade from many of the countries that produce coffee beans. Some coffees are "Cup of Excellence" winners which means they are amongst the top coffees from that particular country.
The teas come from many of the tea producing countries along with some herbal and fruit infusions.
Contact Beans and Leaves on:
Mobile: 07810 203259
Email: beansleaves@yahoo.co.uk
Website: www.beansandleaveswolves.co.uk
twitter: beansleaves
facebook:beans & leaves



---
Bennett & Dunn
More Info Coming soon!


---
C
Cara Button
Highly experienced local seamstress and dressmaker: remodelling & alterations; wedding dress and evening wear repairs; curtains and soft furnishings; Adorable Memory Bears made from your favourite baby grows; 'Onesies' tailored to your design! Contact Karen
Contact Cara Button on:
Email:
carabutton@outlook.com
Tel: 07805 675553
---
Cosy Kitchen

"Home made food that makes you feel good"

A range of Sweet Treats, Savouries and Foodie Gifts including Brownies,

Jam Tarts, Cheese Scones and goodies made from Gluten Free Flour.

We use as many local, seasonal and British ingredients wherever
---
D

David Horton

More Info Coming soon!


​
---
E
Ella's Creations
More Info Coming soon!

---
F

Forever Living Aloe
More Info Coming soon!
---
G
Good Game

What started as a hobby for Steve Powell has turned into a thriving business. Steve specialises in game sourced from local shoots, where possible or from larger game dealers where quality is the first priority. Good Game have been in operation for 10 years.

What is so special about Good Game?
• High quality products
• Locally sourced
• Orders to customers exact requirements
• Ever changing product range
• All deliveries are made in a modern refrigerated vehicle
• When you call you speak to the owner not a member of staff

Contact Good Game on:
Steve Powell
Unit 8,
Old Station Business Park,
Cleobury Mortimer,
DY14 8HH
Tel: 07940 133237

---
H

Hilltop Florists
More Info Coming soon!
---
Headway Cards

Beautiful handmade cards and other crafts



---
Hollywoods Sheds & Fencing
We specialise in custom built projects, sheds and fencing but we also manufacture a range of standard garden buildings.
Our range of buildings have many more uses such as home office, workshops, garages, stables, summer houses and many others.
Our staff are ready to discuss and advise you on any requirements you may have ensuring you have the right product to meet your needs.
Contact Hollywoods Sheds & Fencing on:

Email: hollywoodssheds@tiscali.co.uk
Website: www.hollywoods-sheds.co.uk
Tel: 01299 271777
07875 217975

---
Hobsons Brewery
Nestled in the heart of Cleobury Mortimer, they produced their first barrel of beer over 20 years ago in 1997. From its humble beginnings to an award winning sustainable brewery, Hobsons have stayed true to their provenance and ethos of sourcing the finest locally sourced ingredients to produce great beer.

Contact Hobsons Brewery on:


Website: www.hobsons-brewery.co.uk

Tel: 01299 270837

---
L
Lickhill Meats
Lickhill is a family run farm and we pride ourselves on producing top quality animals and meat. We keep traditional breeds of prize winning South Devon beef cattle and Jacob sheep and handle all the animals ourselves which helps to create a relaxed, stress free environment. The farm is run as naturally as possible with the cattle and sheep staying out at grass for as much of the year as the weather allows. When inside during the worst of the winter they are fed hay grown on the farm. The journey from 'farm to plate' could not be shorter.
Our beef is hung for 21 days on the bone and our lamb is hung for 7 to 10 days to develop tenderness and ensure it is full of flavour.

Contact Lickhill Meats on:

Website: www.lickhillherd.co.uk
Tel: Kay 07771 511445
Sean 07770 402970
Email: sean.carpenter@sky.com
---
M
Molly May Crafts
Local craft producer a range of hand knitted items including some from home spun yarn as well as a variety of other products utilising leather and fabric. In addition, there is a wide selection of jewellery made from leather,seed and semi-precious beads and wool using a variety of techniques including needle and wet felting.





---
Magpie Hill Soap

Based on Magpie Hill, Near Clee Hill. Magpie Hill Soap have an ever growing range of soaps, using natural essential oils. Our handmade traditional cold-processed soap range have been made using blends of high quality natural oils. No artificial colours or fragrances (apart from the Chocolate Soap!). We also have our best selling Gentle Baby Soap which has gone through extensive cosmetic testing to ensure safe use on little ones, and big ones who may have sensitive skin! No Parabens or SLSs are in any of our Artisan Soap Range. All Magpie Hill Soaps have been cosmetically safety tested to abide with current EU cosmetic legislation's.

Contact details:
Email: rhian.gurney@yahoo.co.uk
Tel: 01584 890326 / 07876 710838
Follow us on Facebook: www.facebook.com/magpiehillsoap


---
N

No Worries
14 day home cured hams, and cooked fresh on the morning of the Market.
All hams are glazed with unusual or authentic regional toppings.
The pork is outdoor reared with impeccable animal welfare.

We are the sole user from a Shropshire farm that we have been using for the last five years.

Anthony Bradley
01216016670
07929528777
---
P
The Pie Creator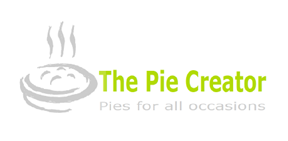 Range of quality homemade pies and savouries. Over 30 flavours of cold cut pies as well as sausage rolls, scotch eggs, gravy pies and MORE!





---
The Pickle Lady
More Info Coming soon!

---

Q
The Queen of Tarts - What's a party without a cake?
Providing cakes, bakes, desserts, pies and ready meals for the general public.
The ingredients we use are locally sourced where possible as traceability of food is important to us. To preorder or enquire about us please get in touch!
Contact Kate:
01746 787250
07974425329
Wheathill Court Farm
Wheathill
Bridgnorth
WV16 6QT




---
S
Shroppie Sheep

We have run our small-holding on Clee Hill since 1993. We have a small flock of pedigree Shropshire sheep which we raise mainly to produce breeding stock. We have some of their wool spun and dyed by the Natural Fibre Company in Devon. This produces a fine double knitting wool in lovely natural colours. We sell this as 50g balls. We also produce some hand-knitted items for sale to show off the lovely properties of this wool.

We also have a small orchard which we are expanding. We use no pesticides on our trees (we have our own bees to help in pollinating the flowers and we wouldn't want to harm them). Our apple juice is processed in small batches and we pasteurise it to improve its keeping properties. This year we are experimenting with producing some juice from individual apple varieties. We also make some mulled apple juice which is lovely warmed – particularly welcome as the weather gets colder (non-alcoholic too!).

We have fruit cordials and preserves (jams, jellies and chutneys) all made with produce from our garden. We only use fruit and sugar (occasionally a few spices and herbs – we'll let you know on our labels). Since we only use our own produce, we only produce a limited amount – so enjoy it while you can!

Contact Shroppie Sheep on:
Email:shropiesheep@gmail.com
Pot House Farm
Hopton Wafers
DY14 0HN
---
Severn Hospice Crafters

Comming Soon
---
T


More info comming soon