Market Dates 2022
Our indoor markets take place in and around St Mary's Church in the centre of Cleobury Mortimer, just off the High Street, from 9.30am to 12.30pm.
The markets are held every 3rd Saturday in the month throughout the year.
January 15th
February 19th
March 19th
April 16th
May 21st
June 18th 2022
July 16th 2022
August 20th 2022
September 17th 2022
October 15th 2022
November 19th 2022
December 17th 2022
Cleobury Mortimer has many local independent retailers whom are open for shoppers all year round, so why not pay Cleobury Mortimer a visit when you are next in the area. We have lots of free parking in any one of our 3 car parks!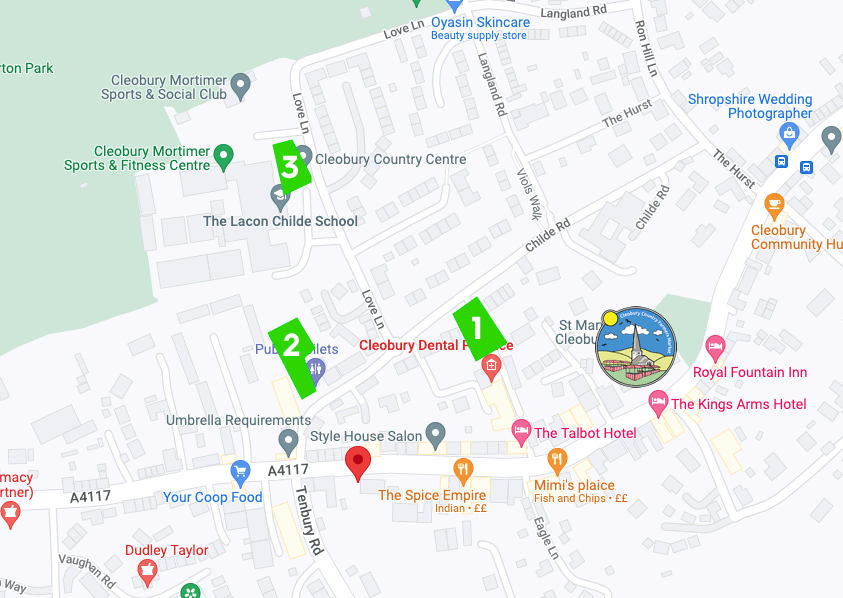 Cleobury Country
An area combining nine agricultural parishes centred upon the historic market town of
Cleobury Mortimer,
on the Shropshire / Worcestershire border.
The landscape is beautiful and unique, evolving naturally as it has been handed down through generations of farmers. Inspiration you may say, for the many small
artisan producers
based within Cleobury Country, such as bakers, brewers, charcuterie and confectionery, all successfully using time honoured practices and skills to achieve special tastes.
The Farmers within Cleobury Country have retained close links with their local customers –
Mawley Milk
,
Heath Farm Meats
, Augernik Fruit Farm, Haywood's Farm as well as our many plant nurseries. Cleobury Country Farmers Market will be the place to meet these people who have raised, grown or made their product.
Cleobury Country Ltd
We are a social enterprise company set up in 2006 via a Market Towns, and ERDP grant to service the local business' in the Cleobury Mortimer area and its hinterland. Cleobury Country Ltd provide training courses and business services for business and community use at the Cleobury Country Centre.
It's now bringing together a variety of agencies (St Marys Church, Cleobury Mortimer Parish Council and itself) to provide the town with a regular farmers market, as an opportunity for small producers to sell their wares and for new entrepreneurs to test the market with their goods. It adopts the general rules of farmers market and the rules can be found on the
Traders
page.