Our monthly markets wouldn't be the thriving hub of activity with out our fantastic group of traders.
If you're planning your first visit to Cleobury Mortimers Farmers Markets here's a taste of what we have to offer.
If you're a regular attendee looking to get intouch with your favoutie trader or find someone who trades with us less regularly you'll find all their information here!

Please note not all traders listed attend every month; If you are hoping to come and see a specific trader call us at the Cleobury Country Centre on: 01299 272 300 to confirm their attendance.
---
A
Augerniks Fruit Farm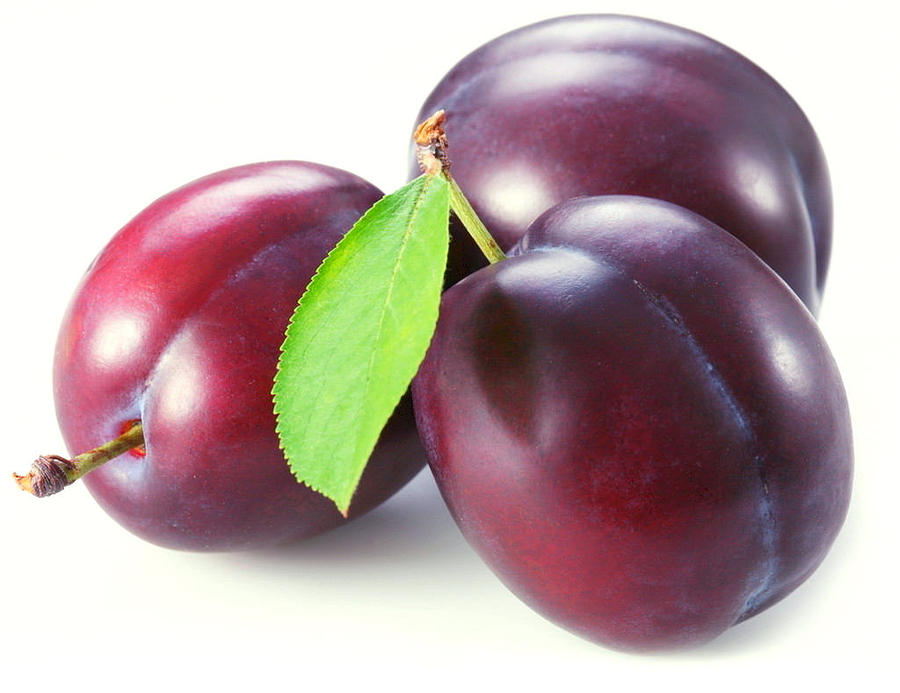 "Growing Naturally Since 1989"
Augerniks fruit farm is a family run business producing a range of soft fruits, apples, pears and nuts. Produce is grown with out the use of any artificial inputs or chemical. The farm produces its own energy therefore being totally off the grid and minimising the impact on our environment.
Augerniks is a part of The Wholesome Food Association.

Contact Augerniks on:
Hopton Wafers,
Shropshire,
DY14 0HH

augernikfruitfarm@yahoo.co.uk
Tel: 01299 272870
Mob: 07968 231631
---
Ashley's Bakery


An ever expanding bakery with shops in Cleobury Mortimer, Tenbury Wells and Bewdly.
Fresh Bread, Cakes and more!

Contact Ashley's Bakery on:
Tel: 01299 271283
---
A.R. Bradley & Daughters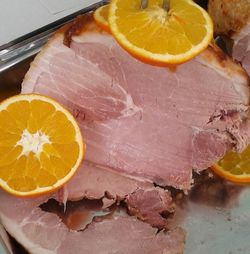 14 day home cured hams, and cooked fresh on the morning of the Market.
All hams are glazed with unusual or authentic regional toppings.
The pork is outdoor reared with impeccable animal welfare.
We are the sole user from a Shropshire farm that we have been using for the last five years.

Anthony Bradley
01216016670
07929528777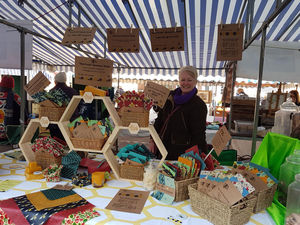 Hello I am Lucy, I am the founder of "Bee Biotic".
My passion for beekeeping and the environment started as a hobby, this has quickly become a growing home based business handcrafting natural eco-friendly products from the beehive.
I specialise in making "Bee-Fresh" beeswax food wraps the eco-friendly alternative to cling wrap, reusable, versatile, antibacterial, biodegradable & lasting for up to a year.
I harvest and sell wild flower pasture honey during the season and also make eco-friendly & "bee related" gifts such as balms, soap, seed bombs and eco-friendly shopper bags.
So come on, help save our planet by protecting bees & saying……..
"Buzz off" to plastic"
Find out more & contact:
Lucy Shier
07534474622
beebioticuk@gmail.com
www.facebook.com/beebioticuk
www.beebiotic.co.uk
---
C
Cara Button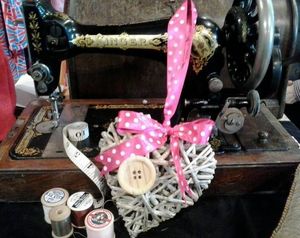 Highly experienced local seamstress and dressmaker: remodelling & alterations; wedding dress and evening wear repairs; curtains and soft furnishings; Adorable Memory Bears made from your favourite baby grows; 'Onesies' tailored to your design! Contact Karen
Contact Cara Button on:
Email:
carabutton@outlook.com
Tel: 07805 675553




---
Cosy Kitchen

"Home made food that makes you feel good"

A range of Sweet Treats, Savouries and Foodie Gifts including Brownies,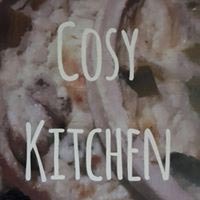 Jam Tarts, Cheese Scones and goodies made from Gluten Free Flour.

We use as many local, seasonal and British ingredients wherever
---
Cleobury Freezer Centre

Cleobury Seafood & Freezer Centre is located on New House Farm Business Park, Cleobury Mortimer. We have plenty of parking right outside the Centre and take all major credit and debit cards.
Come and see our wide range of frozen stock, from fish and seafood, take away meals and ready meals, to vegetables, fruit and party ranges.
We offer a free delivery service for all orders over £20, within a 10 mile radius.
---
D
​
---
E
Elsie's Plants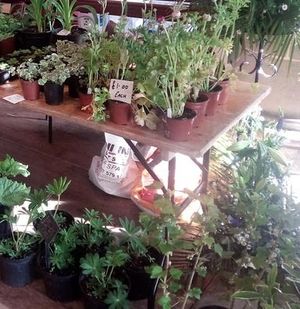 Home grown seasonal plants and vegetables
---
F
Fox and Fettle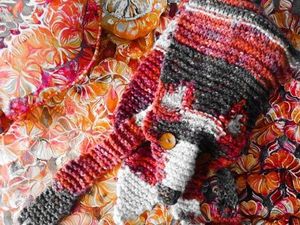 Fox was created a couple of years ago due to the necessity to step out temporarily from the chaotic pace of life which I had crashed back into following ill health. Creating Fox challenged my racing mind while allowing me to be physically calm and, having never successfully hand knitted previously, I approached Fox's creation as if I was painting with wools…
Fox was revealed with some trepidation! It can be daunting to put your creativity out there for the scrutiny of others but, thankfully, Fox was admired and a small seed of self-belief was sown…
Fettle is a nod towards my parents and to their parents, to their admirable abilities to make something wonderful from humble beginnings. To me, 'Fettle' is about pushing through the stages of design which may have felt frustrating initially. 'Fettle' is about thinking creatively, hence layers of salt and bleach splattered upon layers of ink washes, using whatever materials are available to arrive at a creative point of exhilaration…
Ultimately 'Fettle' is about determination and refusing to give in…
Welcome to 'Fox & Fettle'!

contact us on:

07767 782294
info@foxandfettle.com

---
Fir Cone Fire Lighters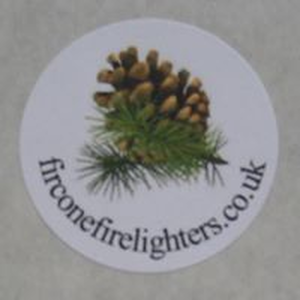 Many years ago, I found cheap fire lighters were not reliable and frustrating to use - I spent many months working out what worked and in 1998 my Fir Cone Fire Lighters were born. In the last few years they have taken off and I now post all over the UK.
These are reliable, Natural Fire Lighters for log burners, multi-fuel stoves & BBQ's.











---
Facinate Me
Bespoke handmade crafts by Georgina Hiam












---


G
Good Game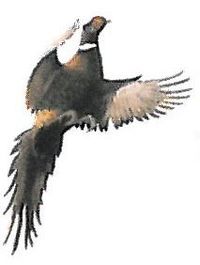 What started as a hobby for Steve Powell has turned into a thriving business. Steve specialises in game sourced from local shoots, where possible or from larger game dealers where quality is the first priority. Good Game have been in operation for 10 years.

What is so special about Good Game?
• High quality products
• Locally sourced
• Orders to customers exact requirements
• Ever changing product range
• All deliveries are made in a modern refrigerated vehicle
• When you call you speak to the owner not a member of staff

Contact Good Game on:
Steve Powell
Unit 8,
Old Station Business Park,
Cleobury Mortimer,
DY14 8HH
Tel: 07940 133237

---
H

Headway Cards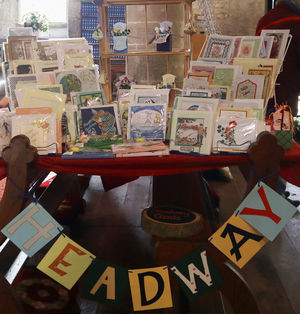 Beautiful handmade cards and other crafts













---
I

---
J

---
K

---

L
Little Red Robin Crafts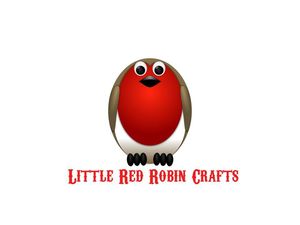 Brand new Handmade items from Little Red Robin crafts, children's and adults aprons, handmade applique cushions,and our ever popular cosy & warm knitted hats - in both children's & adults sizes.
Orders taken, please feel free to message me for any further information or prices

Contact Margaret on:
01905 827415
---
M
Molly May Crafts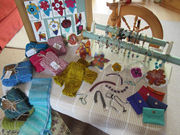 Local craft producer a range of hand knitted items including some from home spun yarn as well as a variety of other products utilising leather and fabric. In addition, there is a wide selection of jewellery made from leather,seed and semi-precious beads and wool using a variety of techniques including needle and wet felting.





---
Magpie Hill Soap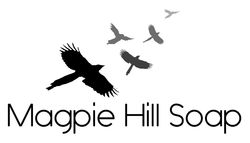 Based on Magpie Hill, Near Clee Hill. Magpie Hill Soap have an ever growing range of soaps, using natural essential oils. Our handmade traditional cold-processed soap range have been made using blends of high quality natural oils. No artificial colours or fragrances (apart from the Chocolate Soap!). We also have our best selling Gentle Baby Soap which has gone through extensive cosmetic testing to ensure safe use on little ones, and big ones who may have sensitive skin! No Parabens or SLSs are in any of our Artisan Soap Range. All Magpie Hill Soaps have been cosmetically safety tested to abide with current EU cosmetic legislation's.
Contact details
:
Email:
rhian.gurney@yahoo.co.uk
Tel: 01584 890326 / 07876 710838
Follow us on Facebook:
www.facebook.com/magpiehillsoap
---
N

---
P
The Pie Creator


Range of quality homemade pies and savouries. Over 30 flavours of cold cut pies as well as sausage rolls, scotch eggs, gravy pies and MORE!





---

Q
---
S
Sugar and Spice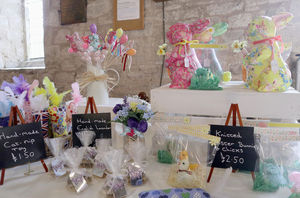 Handmade crafts with a lavender theme!!








---
T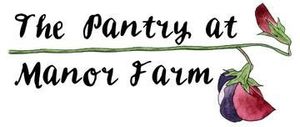 The Pantry at Manor Farm
The Pantry is based at Manor Farm, an organic small holding near Wem in the heart of the Shropshire countryside.
After starting our organic conversion in 2015, we're now fully licensed by the Soil Association and we produce and sell our own organic meat, eggs, and "in-season" fruit and vegetables.
At Manor Farm, we have our own small flock of rare breed Lincoln Longwool sheep. You'll also find our organic, free-range table and laying chickens roaming free. Our five alpacas are the gentle guardians of our poultry, our geese are free to range over our home fields, and our sheep putting us back in touch with the value of wool and slow grown rare breed meat.
Wackley Brook is our own brand selling organic chicken, lamb, hogget and eggs. We strongly believe in high-welfare production: outdoor reared, pasture fed animals and our land is managed according to organic standards. We practice sustainable farming, planning careful rotations, and manage our land to preserve the valuable nutrients in our food.
---
The Pickle Lady
Homemade pickles and chutneys, jams and honey!!






---

U
---
V
---
W
Wheymore Ltd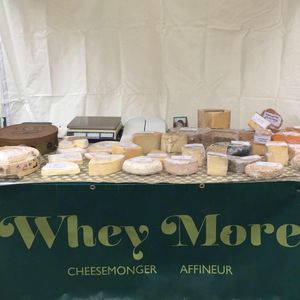 Whey More is a new Cheesemongers, Affineur and Delicatessen. Based in Bridge Street, Nailsworth, we specialise in raw milk,unpasteurised cheese and pride ourselves on maturing many ourselves. We also stock many products from producers that normally trade only Farmer's Markets.

Please contact us on:
01453 839300
wheymoreltd@gmail.com